07
Apr
2010
Space Weather is the way of "predicting" solar activity. Great for catching auroras, at least here in northern North America.
Helpful for Aurora sightings:
Solar X-rays:

Geomagnetic Field:

From n3kl.org

This is the complete graph for the solar activity. The higher, the better for viewing auroras. I don't invent anything here, all the plots and graphs come from the same source. No image magic from me here.

The graph below is updated every 3 hours.
And then there is the forecast for the next few hours: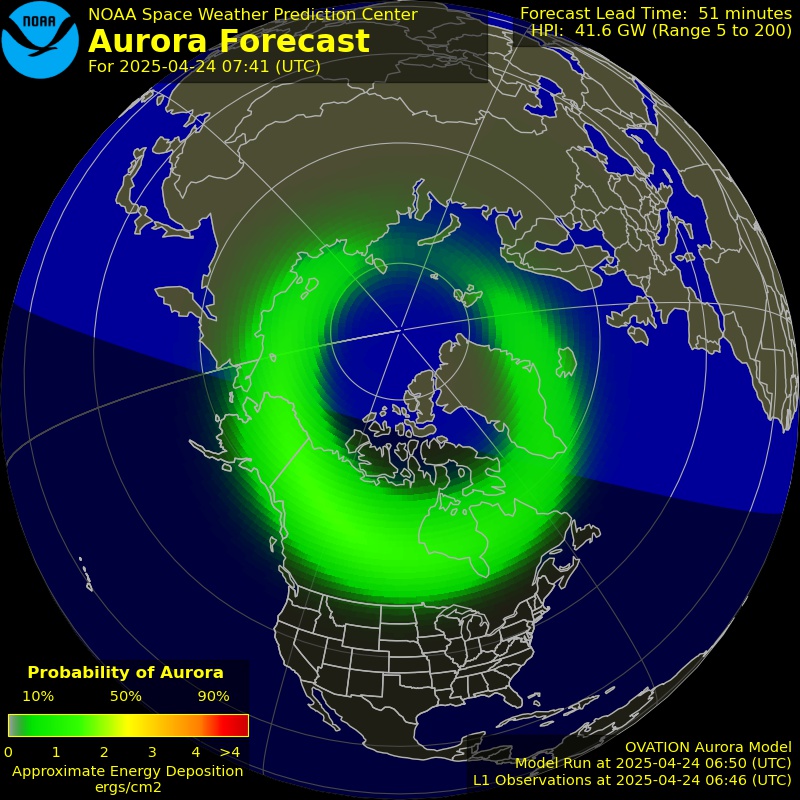 As well as where to find dark skies to enjoy the show:

Short term forecast for the southern Prairies Current Regional Weather